Welcome to Adaire Elementary!
Alexander Adaire Elementary is a public Pre-kindergarten to 8th grade school in the Fishtown neighborhood of Philadelphia. Our school was established in 1891 and is named after one of Fishtown's famous residents and advocates for public education, Alexander Adaire. We are proud to continue his legacy by providing excellent public education to our students in the community!
---
THANK YOU:
A big thank you to Mr. Meile and all of our Family Volunteers for a wonderful Field Day!! The students had an amazing time!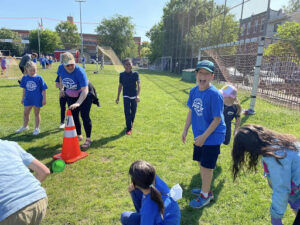 Upcoming events:
May is Asian Pacific American Heritage Month! Check out the school district's site for resources and events! https://www.philasd.org/aapi/
5/22 – 5/26 – Career Week!
5/22-5/24 – In-class activities
5/25 – Volunteer Talks for K-4th. Dress as your dream job!
5/26 – Career Fair for 5th-8th – 9-10am
Monday 5/19 – No School for Memorial Day
Tuesday 6/6 – Volunteer Appreciation Reception – June 6th @ 2:30 (Please RSVP)
To all Adaire Volunteers: We are delighted to invite you to our Adaire Volunteer Appreciation gathering on June 6th at 2:30 in the lobby of the auditorium to celebrate your invaluable contributions. You can RSVP by letting us know here.
Tuesday 6/6 – The LAST School Advisory Council Meeting of the year is Tuesday, June 6th @ 6pm (Zoom)
This month's meeting will be an end-of-year presentation by Principal Jenkins with an opportunity to ask questions. Expect updates on staffing, PreK, and more. Please register here and include any questions or topics you'd like to have discussed at the meeting. Email AdaireSchoolAdvisoryCouncil@gmail.com if you have questions.
---
ADAIRE CARES DAY 2.0 – Tuesday, May 16th!!
We will be doing more projects around the school in the garden while the school is open as a polling location. Contact FriendsofAdaire@gmail.com for more info.
Thank you to everyone who helped at Adaire Cares Day!
We are grateful for everyone who took part in this large volunteer effort that included cleaning, painting, planting, and prepping for the fantastic mural Ben Volta and our kids are bringing to the Adaire front door!
Check out the pictures below. You can also see a story about the day from Fox 29 here.
THANK YOU!
---
We are having a wonderful 2022-23 school year so far at Alexander Adaire!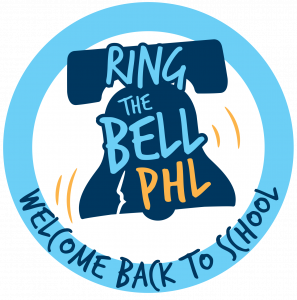 Check out the School District of Philadelphia's Back-to-School Resources @ https://www.philasd.org/ringthebell/
---